Importance Of English In Foreign Countries
Posted by

Categories

blog

Date

December 17, 2019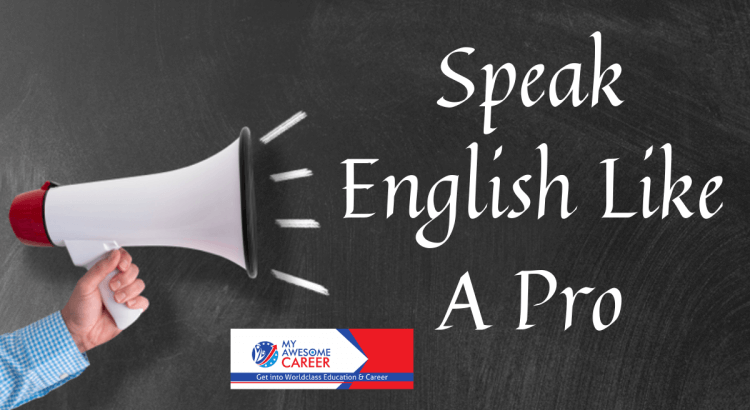 We all know that language is a medium for communication, therefore learning a language is required for effective communication between two or more parties. However, everyone knows one language by default which is their mother tongue.
Although it is enough for effectively communicating in your country, when you plan to visit a foreign country, more specifically an English speaking country, you need to learn English to speak with the people over there.
Is Learning Eenglish necessary?
Well, if you are going to foreign countries for either employment purposes or pursuing higher studies, learning English is definitely needed, but only learning is not enough. You must get but the appropriate band scores for your purpose of intent.
Band score? You are wondering, right?
Band scores are the results you get based on how you perform the IELTS exam. If your goal is to learn English, then you must know about this worldwide recognized exam.
IELTS: The standard
International English Language Testing System is one of the standardized testing procedures done all over the world for checking your proficiency in English. This is one of the most widely used testing procedures for non-english speakers.
Clearing this test is very important as it checks if you are capable of not only speaking, but your writing, listening and reading skills also. Based on how you perform, you will be assigned a band score between 0 and 9, where 0 is given if you have not attempted the exam and 9 is the highest score you can achieve.
IELTS testing procedures are recognized internationally by universities and academic institutions in countries such as USA, UK, Australia, New Zealand, Canada, etc.
Did you know IELTS is the only English language procedure that is approved by UK Visas and Immigrations, therefore if you have any future plans to move to UK, you know what you must do.
Why is it so important?
The default reason for this standardized procedure is ensuring you are capable of handling the English language fluently in a country where English is the preferred mode of communication.
Another reason is that it most universities and academic institutions require non-english speakers to acquire minimum band score in order to get admission. However, the band score requirement can vary on the basis of your purpose and the country you intend to go etc.
For example, the highest band score requirement for the University of Columbia, USA is 8.5. Also, countries like the UK can even reject your visa for immigration purposes if you have not passed IELTS.
Now you know why IELTS is not some random test for English language.
The Test procedure
Based on the types of purpose, IELTS exams are generally categorized into IELTS Academic, and IELTS General Training. The academic one is intended for educational purposes and the other one is for employment basis.
However, in both types the test involves four stages namely listening, reading, writing and speaking. The entire test duration of the test is 2 hours and 45 minutes. Each stage is further divided into modules. Each module will have a set of tasks that must be completed within a certain time limit.
The band score is the basic requirement that would make you eligible for employment or academic purposes in most countries that supports IELTS. On average most countries require a band score of 6 as a minimum to do your studies in the respective country.
The right place for training
Now you have an idea about IELTS and its importance for you in a foreign country. Since this is an important test, it must not be taken lightly and getting extensive training from a well-known institute is required for successfully passing this exam. But before that you have to decide which country you want to pursue your studies.
Once you have made your decision, the next step is to approach an overseas education consultant that provides admission to academic institutions in foreign countries. Some reputed institutions may offer language training as part of their services, therefore, it would be better to opt for such consultancies.
Among the many established educational consultants in Thrissur, My Awesome Career is the best consultancy for all your education needs in foreign countries. We have considerable experience in providing guidance and setting up admission procedures for aspiring students in many respective countries.
Why avail our services
Our default services include academic and visa counseling, career guidance, travel and health insurance, pre-departure guidance, language training and more. Our services are intended for making the students stress free and relaxed so that they can complete their educational course without any hindrance.
Our team of professionals are able to handle your needs with no apparent issues and are ready to assist you at any time without haste. Our extensive IELTS coaching makes the student capable of handling the language fluently and efficiently.
We guarantee you, once you avail our services, you will be truly satisfied and it will definitely create positive changes in your career. To study abroad and build a successful career, book an appointment with My Awesome Career and allow us to make positive changes in your life.