Get Free Education In Germany
Posted by

Categories

blog

Date

December 17, 2019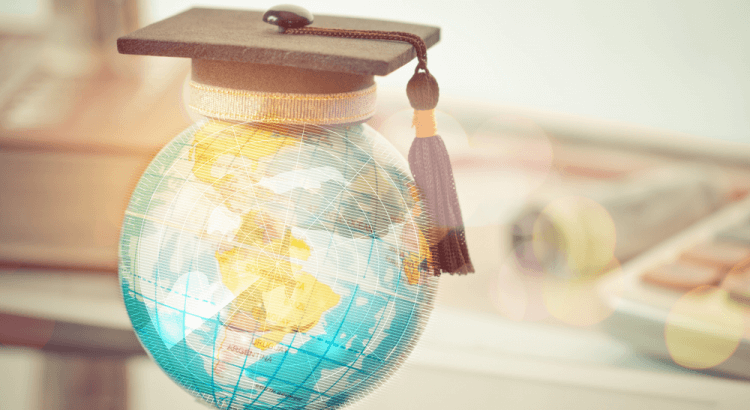 Many of us have dreamt of pursuing our higher studies in an international destination, right?
Other than just studying, the main importance is to get to know and experience the different types of culture and traditions of the host country you intend to go.
When it comes to choosing a foreign country, there are many choices such as the USA, Poland, Russia and more. How about studying in Germany?
A unique place that offers world class education, low cost of living and of course, the world's most popular vehicle manufacturers. Germany is definitely a land of opportunities in terms of career growth.
The Ideal Destination
There are many factors that makes Germany one of the best countries to pursue your higher studies. Here we describe some of the factors so that you know why it is such a good place.
Non-Existent Tuition Fees
Yes, you read that right.
What if you had a chance to attend college but pay almost nothing?
Many universities in Germany offers Free Education in Germany by abolishing tuition fees for both domestic and international students since 2014. Now this is a huge advantage for students coming from countries where the tuition fees are a huge concern.
Although, not completely free, students will have to pay administrative fees, but still the total cost of studying and completing the course might only be a few thousand compared to the higher amounts many students have to pay in other developed countries.
Low Cost of Living
When it comes to cost of living in Germany for students, it is relatively cheap considering the high class of living. According to the consulting firm, Mercer, that publishes data on the cost of living in 200 countries around the world, most of the German cities are not even in the top 50.
As per the list, Only Munich, Berlin and Frankfurt are within the top 100 rank, all the other cities are below the 100 rank. So now can see why studying in Germany is a great option.
The Language
One of the dynamic languages in Europe, if you are planning to go to Germany, then learning German is beneficial. Learning german is not that difficult. In fact, if you have proficiency in English, then learning German is much easier.
Although most Germans can communicate effectively with English, learning German increases your communication skills mostly with the native citizens of your host country. It also gives new experience.
Since German is one of the official European Union languages, as is the corporate language of most German companies. Therefore, if you have proficiency in German, it increases your career growth both in and outside of Germany.
There are international language tests like TestDAF and DSH if you want to learn and ensure your German proficiency.
Land of the supercars
Have you ever dreamt of cruising through the highways on a Porsche or BMW? Such a feat is pretty less in India, however, in Germany, this is quite common.
Why?
Germany is the home to some of the most iconic car brands such as BMW, Mercedes Benz, Audi, Porsche, etc. If you are a driving enthusiast, then you have a definite reason to come to Germany and study. After all, you are not coming here only for studying, isn't that right?
Some things to know
If you have planned to pursue your studies, then there are certain things that you must know before you board your flight to Germany. Since the culture and living standards are way different than your home country, following these tips will help you avoid unfortunate situations.
Choose reputed consultancies
This is the first and foremost thing you should do if you are planning to study abroad. A professional educational consultant provides the right services to make your admission procedure smooth and stress free.
Don't do the Nazi salute
This is very much important to follow. Doing a nazi salute is highly illegal in Germany. Not only it will get you in conflict with the public, you may even find yourself behind bars.
Dining
In Germany, the majority of the people prefer to use forks for eating food and considers eating using hands as rude treatment, therefore, if you haven't used forks, it's essential to learn how to use forks for eating.
Scholarships
It is recommended to apply for scholarships for your study purposes, although there are no tuition fees for colleges, your living expenses and other miscellaneous expenses must be met, therefore a scholarship is a must factor.
Language
Although you can study in Germany in English, it is better to learn German as it gives you a better head start and allows you to communicate with the native people more effectively.
You can avail the services of a professional educational consultancy that provides language training for German.
Why My awesome career?
We have professional experience in providing admission procedures and career guidance for students who wish to study in foreign countries. We have collaborations with different universities and colleges in countries such as the UK, USA, Canada, Australia, Germany, New Zealand, Singapore, etc.
Apart from admission procedures, we provide visa counseling, travel insurance, educational loans, scholarships, and more. We believe in making your journey and studying experience stress-free and easier.
So, what are you waiting for lads and ladies? Avail our services and fly to your dream destination for your studies.